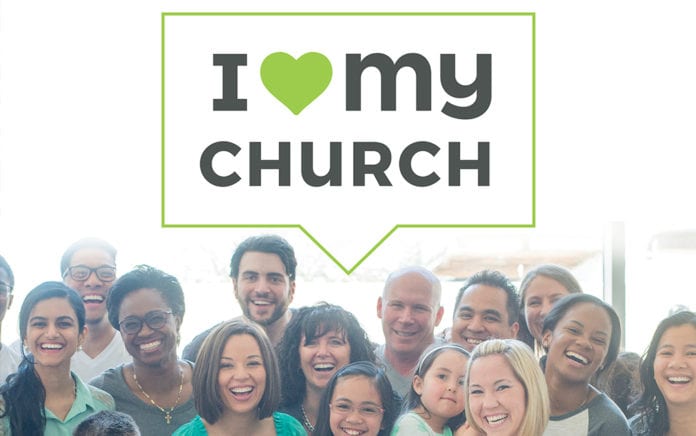 'I Love My Church' Campaign Teaches Why God Created the Church
Studies show that on average only 20 percent of church attendees regularly contribute and are involved in the ministry and leadership of their church, while the other 80 percent fill seats on Sunday but never experience the blessings of full church engagement. Outreach Inc., the parent company of Outreach magazine is launching a new campaign and small group curriculum to turn these stats around.
"I Love My Church" is a five-week campaign designed to show your church members why God designed the church and how they can find fulfillment and spiritual growth through loving God and his church. Customizable sermons are offered on five different topics: I Love My Church, Love in Community, Love by Serving, Love by Giving and Love in Sharing.
Resources available include a boxed campaign kit that includes a planning guide, a resource DVD, five customizable sermons, web and social media graphics, a small group DVD study kit, sample invitations, a wristband and a T-shirt. A digital kit is also available and features the planning guide, downloadable resources, the sermons and the graphics. The wristband, T-shirt, study guide and leader's kit are available for individual purpose.
In addition, you can customize different outreach tools that coordinate with the campaign, such as bulletins, postcards, banners and more. Visit Outreach.com/Campaigns/I-Love-My-Church-Series to learn more.