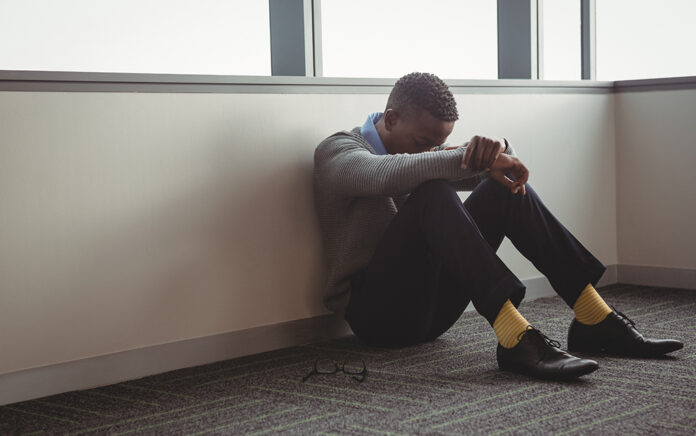 Battling through adversity can achieve the clarity of call needed during a challenging season and capture the restorative nature of God's call on your life.
For over a decade, I have had the privilege of working alongside established church leaders to find transformative ways to embrace the season of decline the church finds itself in, and help the established church adapt and grow again.
A central dynamic found in a church turnaround is godly, praying leaders who seek God's will over their desires for the local church. Still, after all these years, I am shocked and dismayed at the lengths some leaders will go to keep the church stagnant. 
I recently had to engage with one of these stagnant-thinking leaders and wondered if I should leave my current assignment for another. While tempted to leave, my exit would not be because of a call by God but because I wanted to protect the church from the strife underpinning the changing season. 
God enabled me to realize that he was preparing the church to embark on a new era of growth if I was willing to stay put and stand up to the challenge through this changing season. 
Adversity Provides Clarity
Have you ever noticed that God provides the clarity to see his vision for the local church in the most adverse times? I believe God enables us to see a positive way forward even when the negative arrives through a person or a group of individuals who try to stop the forward progress of the church. Why? Because God is the one who called you and has set forth your ministry. Staying put and battling through adversity can achieve the clarity of call needed during a challenging season and capture the restorative nature of God's call on your life.
When members of the church I serve started receiving calls, text messages, and personal visits from a disgruntled member, tarnishing my leadership, it was clear that the member had lost his spiritual way. I had a choice to either fight fire with fire or ignore the negative voice and focus on God. I chose to focus on God and allow him to deal with the frustrated member who had lost power and privilege through actions of his own making. In this challenging season, God began clarifying his vision for the church in a fresh way. Taking on the spat of negative news from a small cluster of members, I was able to shield the larger church from a spiritual battle that was taking place, which forced me to focus on the larger vision God had for the church through prayer. So, what seemed like a negative at the outset has become an asset in the long term. 
Advance Dreams in a Storm
When a church is under spiritual attack, it is only natural to want to retreat. I, too, considered that when challenged by evil forces to withdraw. God taught me to stand firm in the storm and watch him go to work. Over three months, God removed out of leadership all the negative voices and replaced them with what I have called God-opportunity voices to help direct the church. God was rethreading the spiritual needle to sew faith, new vision and fresh leadership into the church. As the storm raged around me, I sought God's comfort in prayer, and wisdom from other pastors who could provide outside insight into what was happening around me. In these conversations, I began to see how God was advancing his agenda over the negative-voice agenda. In time, it would become clear to all that God was moving his church forward.
Begin to ask yourself, where is God calling the church to serve? What does the church need to do and change to achieve those goals? It is in these answers that advancement is possible. Advancement uses the pressure of action to propel the future forward. Moving an idea into action, and then completion. God is able if you are willing to surrender momentary comfort for Christ's advancement. If you are in a storm season, don't panic. Instead pray that God will sustain your will and provide direction on what to do next. 
Admire God's Care 
When faced with adversity and strife, it is easy to become negative. But in the uncaring face of the negative naysayer is the face of Jesus. While Jesus may have moved out temporarily, God created this person in his image. What I have learned during this challenging season is to forgive and move forward. Forgiveness does not mean you allow the person to keep harming you by staying around them, but it means saying to God, "I surrender this over to you and move forward." The evil one wants nothing more than for you to live in a spirit of frustration, which will leave you feeling isolated from God and seeking employment elsewhere. Stay rooted in the biblical principles taught in his word and keep caring about others as you pray daily.
As the Lord led a new leadership team into position, they have brought fresh impetus to the challenges the church once faced. Things are rebounding with new members, baptisms and community-focused ministry. During the swirl of the storm, you can become disoriented to what matters, but as you stay on your knees and keep your eyes on Jesus, you will begin to recalibrate your soul with his. In this recalibration experience, God pours out a fresh vision that will enable you to capture new momentum. 
Jesus never said it would be easy to lead, but you will find peace amid a storm when you lead with him.