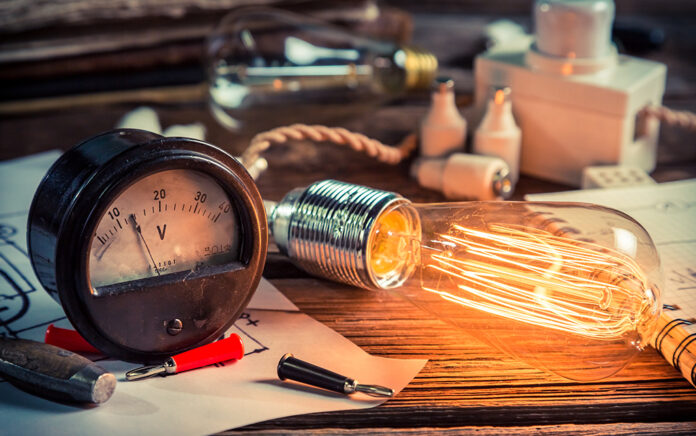 Lessons from Thomas Edison's Life Can Help the Church Today
From 1885 until his death in 1931, Thomas Alva Edison would travel from his home in New Jersey to what became known as his winter laboratory along the banks of the Caloosahatchee River in Fort Myers, Florida. Here, Edison would construct a laboratory and botanical garden to think, tinker and transform America through the development of over 1,000 patents he would be awarded in his lifetime. 
What was it about Edison that he would be so prolific in enhancing gadgets that would revolutionize the lives of millions around the world? Edison had the unique ability to develop his ideas. He had something that many church leaders today do not—time to think, tinker and transform ideas into actions.
Time to Think
As a child, I went on school field trips to the Edison Home and Laboratory, now called the Edison and Ford Winter Estates, to visit the majestic grounds where once Edison entertained a president, naturalists and industrialists of the day. Standing in his laboratory on a muggy afternoon, one could be transported back in time and see where Edison would work at his desk or stand at a station conducting experiments that would change an industry to come. In our fast-paced world, pausing and reflecting on a time past reminds any leader that they need more time to think. Thinking for some seems overrated but is required when leading an organization of any size, much less a church where spiritual lives are a stake.
In the space of time, God can be heard speaking to the listener when they shut out all the distractions of the modern day. With time, a leader can reflect on what is currently happening in the church to renew their spiritual and physical well being while envisioning where God may want them to lead the congregation next. As Edison grew older, he began to lose his hearing. By the time he died, he was completely deaf. But while outside observers would see the disability as a liability, Edison saw it as an asset because he could block out distractions around him to focus intently on the task he was working at, and gain valuable time to think, evaluate and develop ideas into real-world solutions. 
Time to Tinker
Off to one side of the laboratory was a bed where Edison would take breaks as he worked long into the night. He was known to push himself as he dreamed about implementing and testing designs. Many pastors today are co- or bi-vocational and push themselves to the limit without taking the needed rest, continuously implementing the next big idea for the church. If the pandemic has taught leaders anything it is, to be effective over the long term, they have to find ways to get the needed space to tinker with ideas before implementing the design. 
With so many pastors pondering moving on to the next assignment, I believe leaders can learn from Edison and develop a safe space where they have time to explore ideas as they move them from thought into action in the local church. 
Edison would fail in the design phase of a project thousands of times, but he never gave up on tinkering with the latest way of making things better. How often has your leadership failed because you failed to invest more time in an idea or a willingness to keep working at it? If you are honest, probably well over a thousand. 
Edison was quoted to say, "Our greatest weakness lies in giving up. The most certain way to succeed is always to try just one more time." Instead of getting discouraged and moving on, what if a pastor stays and tinkers with systems and problems, finding the solution to help the church grow?
Time to Transform
Edison would compile a list of over 3,000 patents worldwide in his lifetime. He was wired to transform industries and change the way we see the world today. Transformational change cannot come to the church unless the pastor is willing to stay long-term to develop systems that will enhance the work of Christ inside and outside the four walls of the church. 
The act of transforming the church is moving from thought to process over time in a way that honors the past but invests in the future. Many pastors do not stay long enough in an assignment at a church to help transform the culture for the long run. Pastors inevitably are agents of change, but sometimes the change is so painful that once the pastor leaves, the people revert to the season before the change. An effective transformational leader lays the groundwork over a long period by developing relationships, systems and vision that strengthens the fundamentals of the church for spiritual and physical growth while stretching the congregation just outside their comfort zone to achieve the God calling on their local church. 
While Edison has been gone for nearly 100 years, the result of his work lives on in the motion picture industry to x-ray machines today. The lessons of his thinking, tinkering and transforming culture are still applicable today for pastors and leaders in the local church.