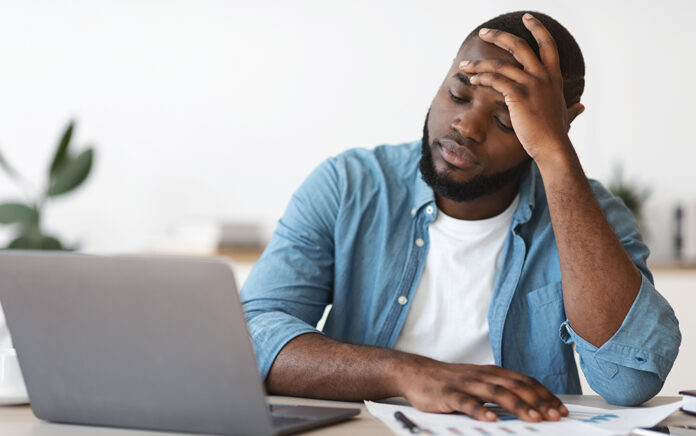 How many times have you acted out of frustration, and thus hindered God's best for your ministry?
I love getting out in nature. There is something about a hiking trail, walking among the tree canopy that rejuvenates my mind, body, and soul. Recently I have been putting on some weight and I have been asking myself what had changed. The only thing I can point to is an internal frustration in my ministry and work life. My ministry and secular job look like things are going well to the outside observer. But in my spirit, I can sense the unease that is being masked behind my daily hustle to get things done.
At the start of 2021, I spoke with my denominational official, and when asked how I was doing, I said, "I am comfortable." As the words rolled off my tongue, my ears could not believe what my mouth was saying. The word 'comfortable' would not be a word that others would describe me, yet here I was saying it for the world to hear, and now, here I am frustrated by feeling comfortable at the end of the year.
I read recently in Numbers 20:2-13 about another leader (Moses) who was frustrated in his leadership. Moses had lived an exhilarating life, born into slavery, raised in a royal household, a murderer at 40, fugitive from justice for 40 years, redeemed by God and used at 80, and yet he was frustrated. Moses found himself in a leadership conundrum. Here he was again listening to the complaining Israelites about not having anything to drink, and it was not the first time he had had to deal with this same issue (Exodus 17). 
Was it his lack of patience as he got older that got the best of him? Was it ministry experience that he felt he had been there before and reacted as he did? Whatever it was caused Moses to miss God's best for his ministry. I do not know about you, but I want God's best for my ministry, and while there are several lessons that one can glean from this passage, here are two that is helping me work through frustration in my assignment currently.
Lesson 1: For every season, there is a God plan.
Moses showed through his actions that when trouble comes around you, do not let the negative emotions get inside you. Moses failed in this regard as he lashed out at the rock out of frustration about the people he served and, in turn, disobeyed God. How many times have you lashed out, out of frustration only to realize later that was not God's best for your life or the people you serve? I have been there. A few weeks ago, I let my frustration spill out in the lobby as I loudly voiced my thoughts with a church member. While I might have been justified to be upset about the situation, it was wrong of me to say it so publicly in that way. Around that time, God began to remind me of the 3'P principle (pray, plan, promote) that came from this passage of scripture.
Moses prayed for God's direction when the people began to complain, and it's a reminder that before frustration arrives, you should already be communicating with God through prayer. As Moses was praying, God gave him a clear plan to hold up his staff and speak to the rock. The third part of the 3'P principle is where Moses failed. God told Moses to speak to the rock; instead, Moses struck the rock twice out of anger. Acting in the way he did, he failed in promoting God's plan over his own. In return, he was told he would not enter the promised land. 
How many times have you acted out of frustration, and thus hindered God's best for your ministry?
Lesson 2: Past accomplishments are not a future marker for success.
In Exodus 17:5-6, God told Moses to hit the rock to receive water. Even though he heard God ask him to speak to the rock this time, Moses slipped back into an old posture while not following God's plan for the present situation that he was in the midst. T is a reminder that past accomplishments are not a future marker for success because, for each problem that you face in ministry, God has a plan and purpose that you are to follow. I wonder if you are frustrated today because you keep trying to do the same thing that was meant for a different season of ministry? Maybe God is telling you to speak to the situation instead of lashing out. As I evaluate my circumstances of frustration in ministry, I can see where I keep doing the same thing repeatedly and not taking the hint that God wants me to do a new thing, which means moving from my comfort zone.
I get it; doing something new is scary and causes untethered feelings to what you know. But what if you just allowed the untethered moments to happen? In the untethered moments, God does his best work. Learning from the past helps prepare your future only if you are willing to do the work of learning. Moses was held accountable for his actions for disobeying God in the end. God still blessed him with the water, but he missed the more significant thing (the promised land) God had for him. There is accountability in serving the Lord, and I do not know about you, but I want God's best, not thirds, or fourths because I missed God's plan for my ministry. 
You may feel frustrated in your ministry, and it may be valid, but what if you allow those feelings to set you free by giving them over to God and follow what he has for you today? I bet if you do, you will not miss the promise that he has for your life and ministry.