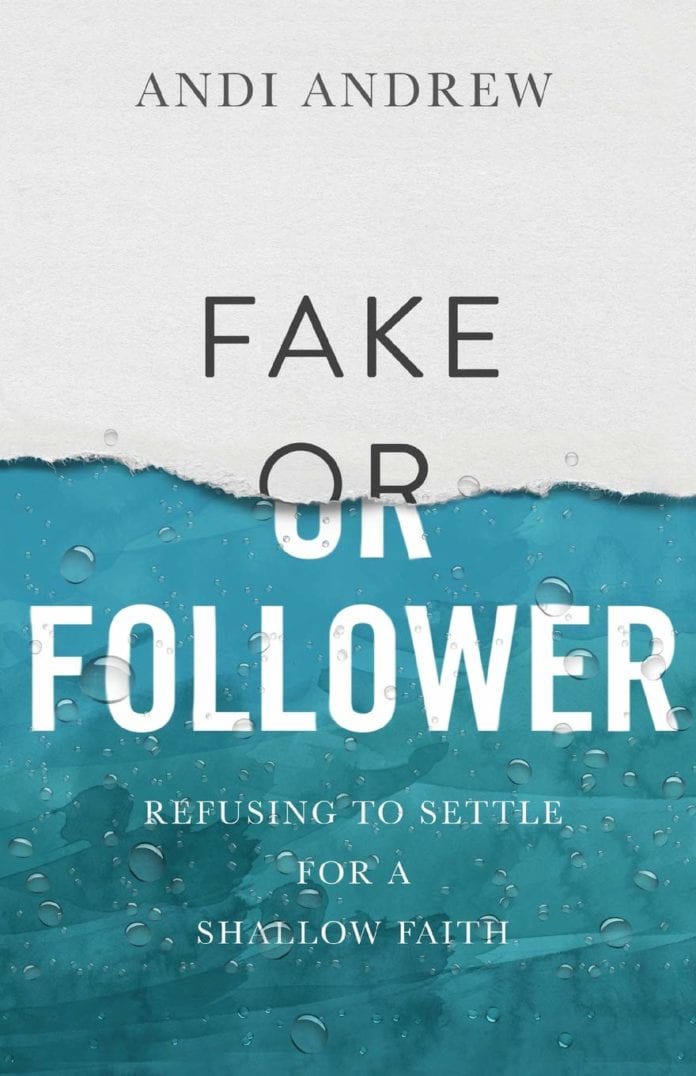 Fake or Follower
Refusing to Settle for a Shallow Faith
(Baker, 2018)
WHO: Andi Andrew, co-founder and co-pastor of Liberty Church in New York City.
SHE SAYS: "Following Jesus is about the pursuit of his heart and a deeper understanding of the gospel and how the good news is worked out in our lives and in the lives of those around us."
THE BIG IDEA: The goal of this book is to point readers back to the Word of God; the Holy Spirit; Jesus Christ, and to make them passionate followers of Jesus..
THE PROGRESSION:
The author invites readers through personal stories, Scripture and reflection questions to examine their lives in order to see whether their faith is a serious marriage of belief and practices in response to Christ's life and sacrifice.
"Don't give up! Fight the good fight, finish your race, keep the faith with an unearthly, uncommon commitment and fervor and share it with the world."
Order this book from Amazon.com »
Read an excerpt from this book »