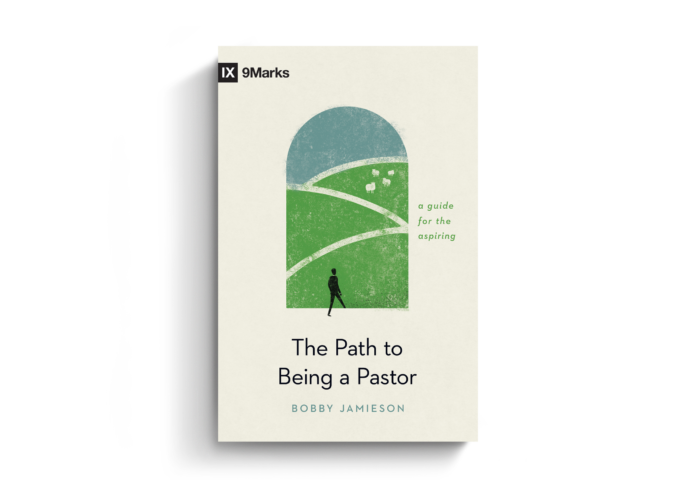 In pastoral ministry, suffering is never far away.
Improve Your Trials
Count it all joy, my brothers, when you meet trials of various kinds, for you know that the testing of your faith produces steadfastness. (James 1:2–3)
Some pastors seem to have bottomless natural wells of sympathy. You enter their presence and instantly want to tell them the worst things you have ever done. A current of attentive, affirming kindness surfaces in every facial expression and flows through every question.
Me, not so much. My natural store of sympathy is more like a summer job's paycheck: easily spent. But the Lord has been working on me. Marrying a woman with a normal emotional range and radar has clearly helped. (Her names for me include "The Robot" and "The Machine.") So has having three daughters. But if I had to single out the one means by which God has added the most cubic inches to my well of sympathy, it would be trials. Suffering has taught me sympathy like nothing else has.
The birth of our daughter Rose, in January of 2010, was attended with serious complications. Kristin labored through the night, and Rose should have arrived, but did not. When Rose's heart rate became unsteady, Kristin was quickly scheduled for a C-section. In what became an emergency C-section, we learned that Kristin had suffered a placental abruption that had gone undetected throughout labor. Abruptions can be fatal for both mother and child. Doctors later told us that if the C-section had happened five minutes later, Rose would have been stillborn.
Thankfully, Rose recovered quickly. After a week in the NICU, she came home. But Kristin was not recovering. Over the course of a week, her health rapidly declined. She experienced excruciating pain. She could not move or eat. Doctors repeatedly tried and failed to diagnose what was wrong. Finally, they discovered that the problem was peritonitis, an infection of the abdominal cavity. Peritonitis is often life-threatening, and it was for Kristin. They immediately scheduled surgery, without which Kristin would have died. By God's grace, the surgery succeeded. Kristin spent another week recovering in the hospital and then she came home, still physically shattered. She could barely sit up or walk. Kristin recently had a doctor tell her that what she went through is the worst possible scenario that still has mom and baby alive at the end.
At that point Kristin had been a Christian for only three and a half years or so. When the shockwaves started settling, she said to me, "I don't feel like a baby Christian anymore." While brief, the trial was intense, and its effects linger. We were initially unsure whether it would be physically possible or medically advisable for Kristin to have more children. And physical and emotional burdens from the birth have stayed with us for years.
When Kristin was pregnant with our second daughter, Lucy, she was understandably overwhelmed with anxiety. In those months, I quickly ran out of helpful or encouraging things to say. Kristin once asked me, "Why don't you say anything when I tell you how I'm struggling?"
I replied, "Because I don't know what to say!"
"Then just say that," she said.
Inch by inch, the well expands. On the cosmic scale, the suffering I have so far endured is a very small dose. Yet even that small dose has rendered me far more able to weep with those who weep (Rom. 12:15). Even that small dose has taught me much about where to find comfort and how to give it. "Blessed be the God and Father of our Lord Jesus Christ, the Father of mercies and God of all comfort, who comforts us in all our affliction, so that we may be able to comfort those who are in any affliction, with the comfort with which we ourselves are comforted by God" (2 Cor. 1:3–4).
The New Testament is brimming with teaching about the sanctifying effects of trials:
Not only that, but we rejoice in our sufferings, knowing that suffering produces endurance, and endurance produces character, and character produces hope, and hope does not put us to shame, because God's love has been poured into our hearts through the Holy Spirit who has been given to us. (Rom. 5:3–5)
Count it all joy, my brothers, when you meet trials of various kinds, for you know that the testing of your faith produces steadfastness. And let steadfastness of have its full effect, that you may be perfect and complete, lacking in nothing. (James 1:2–4)
In this you rejoice, though now for a little while, if necessary, you have been grieved by various trials, so that the tested genuineness of your faith—more precious than gold that perishes though it is tested by fire—may be found to result in praise and glory and honor at the revelation of Jesus Christ. (1 Pet. 1:6–7)
Trials train us, but not automatically. To profit from trials, you must improve them. When God sends you suffering, keep alert to what weaknesses in your faith and character they might reveal. Learn to depend on God more desperately, to plead his promises more fervently. Suffering is a stewardship: How can you turn it to spiritual profit?
In pastoral ministry, suffering is never far away. Whatever else may vary in ministry, shepherding suffering members is a constant. And ministry will add to your share of suffering. For those future sheep's sake and your own, learn to suffer well now. God is wise to send you suffering, has wise plans for your suffering, and intends for you to grow wise through suffering. Take to heart this exhortation from Charles Spurgeon:
"Winter in the soul is by no means a comfortable season, and if it be upon thee just now it will be very painful to thee; but there is this comfort, namely, that the Lord makes it. He sends the sharp blasts of adversity to nip the buds of expectation: He scattereth the hoar-frost like ashes over the once verdant meadows of our joy: He casteth forth his ice like morsels freezing the streams of our delight. He does it all, He is the great Winter King, and rules in the realms of frost, and therefore thou canst not murmur. Losses, crosses, heaviness, sickness, poverty, and a thousand other ills, are of the Lord's sending, and come to us with wise design."
Excerpted from The Path to Being a Pastor: A Guide for the Aspiring by Bobby Jamieson, ©2021. Used by permission of Crossway.