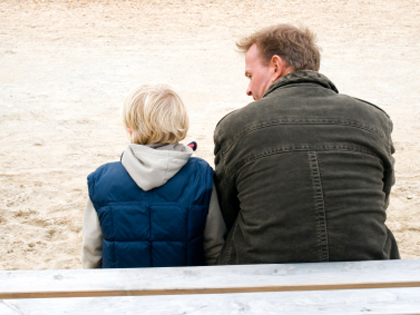 A program like DivorceCare for Kids makes a difference at churches such as New Life Christian Fellowship in Grand Blanc, Mich.
New Life Christian Fellowship in Grand Blanc, Mich., is one of many churches nationwide that offer the support group and recovery program DivorceCare for Kids to help children heal from the pain of their parents' divorce.
Trained lay leaders from the church guide participating children in structured activities like snack time, arts and crafts, games, journaling, prayer and watching videos provided by the DivorceCare for Kids program. At each activity station, leaders use gentle prompts to encourage children to talk about their feelings.
"We know healing is a process, so we love on the kids and encourage them," says Jan Polidan, the church's community outreach director.
The ministry provides a safe environment that has drawn local families to the church.
"After their child participates in DC4K, you'll see a parent bring them to a Sunday morning service," Polidan says. "That happens a lot."
A more detailed article about this ministry originally appeared in the May/June 2008 issue of Outreach magazine.