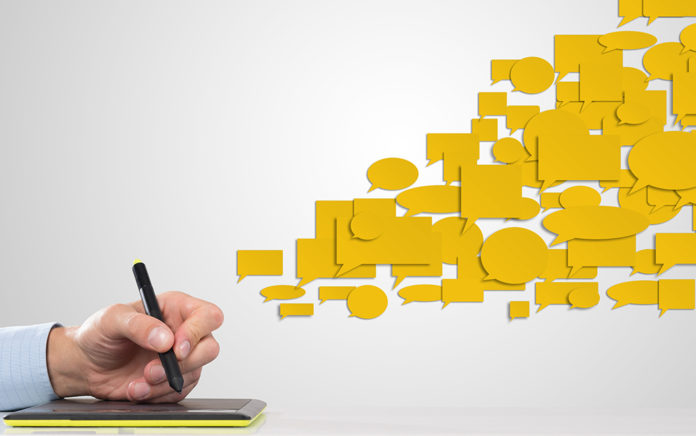 Reasons to have someone engaging with your online audience during your services.
As a result of worship being online for many churches and even those churches across the nation that can meet in person, it isn't the same as before COVID-19. We see many more people online now than ever before. As a result, the chat box on all of the platforms has become even more essential. I know someone is saying that many people don't even bother to use the chat box, which is true, but several of those watching do. Here are some thoughts on why the chat box is essential and how to staff it:
VISIBLE
Ensuring that your church uses the chat box with those watching is vital because it allows your church to be visible in worship. Yes, they see the live video or the prerecorded live video in the stream, but it's different when they see you say "Good morning" or "Welcome" in the chat. It allows them to see you during service, even if you're using the church's name and not your own. However, if you use your name, it helps the people identify whom they're chatting with. I try to do both every now and again on Facebook and YouTube for our church.
The chat is also helpful because it allows leaders to "see" the members and friends you haven't seen in person. You can see their profile pictures, and they can see yours as well. It doesn't really matter how you do it, but you should work to be visible in the chat and then engage, which is the next point.
ENGAGEMENT
Being involved in the chat each service allows you to engage the people but also engage the service. You can help people worship and celebrate during the service as they would if they were in the service in person, from saying "Amen" to placing emoji's in the chat at certain moments during the service where a response would have happened if the service was live. I know this is different for some faith traditions, but it is helpful and meaningful as the service flows. You can shout out birthdays and where people are viewing. If you know them well, you can celebrate wedding anniversaries and other life moments all in the chat, allowing others to see it and participate as well. You can also use the chat to engage your people to evangelize and be evangelized too.
EVANGELISM
Using the chat for evangelism is a crucial part of reaching new members and those who are new to the church. At our church, we have links that we use to send into the chat for first-time guests to complete, and a team member will contact them. We have links for those who want to make a decision for Jesus Christ and those who want to join the church. A separate team reaches out to these people after they complete the form to pray with them and walk them through the process. Here is the form we use for first-time guests, and here is the one for those wanting to make a decision. We also type links and resources into the chat for upcoming events and our weekly study guide notes during the service. We have a team of people who help us serve in these areas, which is also great because it allows them to stay active in ministry even though we can't meet in person.
Before we leave, it is essential to note that you don't have to do it alone. I would even say that you shouldn't do it alone. Create a team schedule to help you serve during the services and allow you not to serve each Sunday during each service. However, you do the chat is crucial, and you should plan to use it every time your church has a service and on each platform.