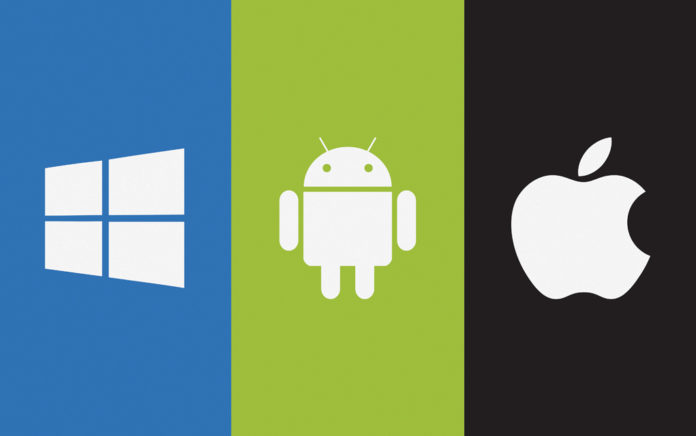 A helpful rubric for church leadership decision-making
The local church is a miracle that sometimes doesn't make sense. Why would almighty God bring his son to earth and then leave it up to us to make sure everyone heard the good news?
As church leaders, we've lived in the tension between this incredible opportunity and tremendous responsibility—and it's not an easy tension to manage. Some days it's hard to know what to do, and statistics say our impact is declining.
AN URGENT SOLUTION
We've seen solutions over the years come from the church growth movement, teaching churches and an era when church leadership books and conferences have become common. Today, we have more access to practical ministry ideas than ever before. Honestly, it can be overwhelming.
We believe the solution, however, is so fundamental that it sits beneath the other solutions. It cuts through the noise and helps us sort through options. It becomes a rubric for decision-making and eliminates the temptation to chase fads.
The solution is a practical, repeatable and simple operating system.
We are all familiar with operating systems. Every computer, whether it's a smartphone, laptop or a desktop, has a program that determines how you interface with it. It is the foundation upon which the software and applications run and interact with the hardware.
That's what a church operating system is, processing decisions top to bottom, in every situation and ministry. It's made up of a set of practical leadership tools built on unifying and objective biblical foundations. It just runs and makes things make sense.
We call it ChurchOS. Here is some of the system's core code.
BACK TO BASICS
In Matthew 28, Jesus gave the church its mission—to go, initiate, teach and release disciples to do the same. In Acts 2, we are given a picture of the church beginning to live out this mission. If you want to install a church operating system, sometimes you have to uninstall old, outdated and overly complicated systems and get back to the basics of Acts 2.
Maybe you can relate to Scott Zorn, lead pastor at First Christian Church in Morris, Illinois. Prior to centering decisions on the fundamentals of Acts 2, anything was fair game. They had over 100 different nonprioritized ministries creating confusion.
"We thought we could squeeze out better results by doing more," says Zorn. "Now we have trimmed our ministries down to what best gets the Great Commission accomplished."
LIVE IN THE TENSION OF DOUBLE IMPACT VISION
If you were to navigate a long trip but started just a few degrees off, you could end up miles from your destination. Vision creates a natural true north that will guide you. More specifically, adopting the vision of doubling your church's impact creates tension that informs direction.
What would it look like for your ministry to double its kingdom impact in the next five years? How many people would be a part of your church? What kind of transformation would occur in the life of someone who doesn't know God? What kind of kingdom ripple effect would this have in your community and beyond?
This vision is key to your church operating system. It helps you define strategies, evaluate success and, maybe more importantly, prioritize your steps. Intentional churches that run ChurchOS hold vision loosely, take it seriously and review it often.
Senior Pastor Gene Appel and his team at Eastside Christian Church in Anaheim, California, refresh their vision regularly and use the frame of double impact to do so. This kind of planning has led them to courageous decisions in their campus and outreach models, with more evangelistic impact than ever.
FOCUS ON THE ONE
Jesus made his mission clear: "I have come to seek and save the lost." In Luke 15, he presents three radical stories to bring the point home: the parable of the lost sheep, the parable of the lost coin and the parable of the lost son. The church was meant to be on mission with Christ.
A gospel-centered operating system will keep the lost as the focus point. As leaders, we must fight to keep it there. Unfortunately, our churches are prone to turn inward due to natural, selfish forces. We have to imbalance our strategies and efforts toward the one lost person in every aspect of our basic Acts 2 model. Our first thoughts must be about the lost and the implications of not designing our preaching, services, groups and serving efforts with them in mind.
First Baptist Orlando in Florida is renewing its focus and momentum by centering decisions on the "one" after a volunteer elevated the point in recent ChurchOS meetings. She had seen a non-English-speaking family leave the church in frustration because they simply couldn't navigate their way around. Today, every aspect of the church's weekend experience is under scrutiny. A major campus overhaul is underway, and even prior to its completion, leaders are seeing results. We call it the Field of Dreams effect. When you prepare your heart (and your buildings) for the "one," God brings the increase.
DECIDE AS A TEAM
It's time to quit sending the pastor away on a retreat and asking them to come back with all the answers. Sure, God leads through senior leaders, but he's also provided a staff and wise lay leaders. Good operating systems know how to mine the wisdom of the team while honoring the authority of leadership.
Teams that use an operating system have a common language and approach to ministry. They level the playing field, lay down agendas and seek input from each team member. They use a common tool chest of ministry conversations that are used by everyone.
Teams also learn how to evaluate success together, which is important because there are so many wrong ways to evaluate—personal preference, historical success, comparison, anecdotal evidence. If you get back to basics and balance, live in the tension of double impact vision and center your strategies on the lost, you will naturally objectify your evaluation and unify your team.
CONSTANT IMPROVEMENT
Churches must find ways to keep up in our fast-paced world. We are the stewards of Christ's church until he returns, or until we hand it to the next generation. No church must die or was meant to die. In order to stay relevantly on mission with Jesus, year after year, a few things must happen.
Everything gets evaluated. No strategy will succeed forever, and nothing is sacred except the gospel and Jesus' given mission. A good operating system will help you set your priorities and periodically evaluate every ministry strategy.
Not only is First Baptist Orlando overhauling its campus, church leaders are assessing all of their ministries for Great Commission impact. Matthew Robinson, the church's pastor of administration, says, "Everyone is operating on some set of principles with decision-making filters. We are all making decisions all day long. When the filters are intentional and aligned, there can be maximum impact."
Stated or unstated, your church is running on an operating system of some kind. Is it one that gets you back to the basics of what Jesus called us to do? If you live out great operating system routines, you will wake up one day and see that God has done immeasurably more than you've been dreaming.
We have great hope for the future. We are praying thousands of churches will courageously adopt an operating system and see their kingdom impact doubled again and again.