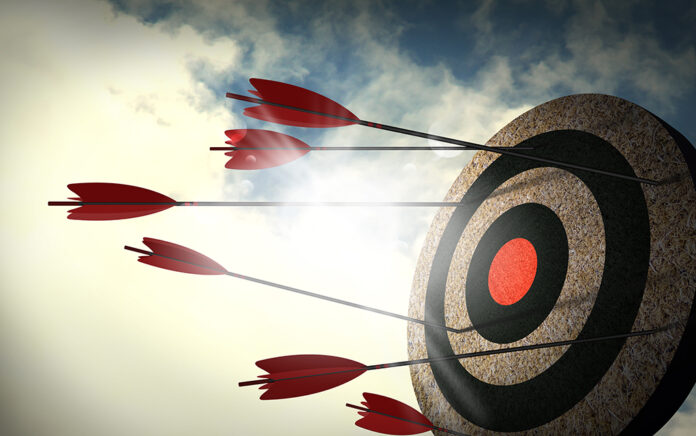 Your failures are not the point of your story.
Do you remember the story of Peter?
To be completely honest with you, I see a lot of myself in Peter. He is very impulsive. He is going to do it, say it, and he would rather ask for forgiveness rather than permission. The same guy that gets out the boat and falls for lack of faith is also the first one bold enough to call Jesus the Christ, the Son of God. Peter's highs are really high and his lows are really low. When Jesus begins calling the disciples to follow him, do you remember how he calls Peter?
"He said to Simon, 'Put out into the deep and let down your nets for a catch.' And Simon answered, 'Master, we toiled all night and took nothing! But at your word I will let down the nets.' And when they had done this, they enclosed a large number of fish, and their nets were breaking." —Luke 5:4–6 
Jesus tells them to go out and fish, but Peter pretty much tells him, "Hey man, I appreciate you wanting to help, but we didn't catch anything all night. I do this for a living. If you say so though, I'll give it one last try." And as the Scripture above says, they ended up catching so many fish that the nets nearly break, and Jesus tells them that from now on they will be fishers of men.
Do you remember what happens later in the Gospels, though?
Jesus tells Peter that he will deny him three times before the rooster crows, and after Jesus is arrested, Peter does Jesus exactly as Jesus foretold. The rooster crowed after Peter's third denial, and he and Jesus make eye contact across the courtyard. In that moment Peter remembers what Jesus had told him. Peter had promised Jesus in Matthew 26:33, "Though they all fall away because of you, I will never fall away." He swore to Jesus that he would die with him before denying him, and as Peter realizes what he has done, he runs away weeping bitterly. Do you remember what happens later though?
After Jesus is tried, crucified and raised, Peter and some of the other disciples decide to go fishing, and when they do, a man that they don't recognize is Jesus shouts to them from the shore.
"Just as day was breaking, Jesus stood on the shore; yet the disciples did not know that it was Jesus. Jesus said to them, 'Children, do you have any fish?' They answered him, 'No.' He said to them, 'Cast the net on the right side of the boat, and you will find some. So they cast it, and now they were not able to haul it in, because of the quantity of fish. … When Simon Peter heard that it was the Lord, he put on his outer garment, for he was stripped for work, and threw himself into the sea." —John 21:4–7 
When Jesus first calls Peter, what happens? Jesus asks him if he has caught anything, and when Peter tells him that they fished all night and caught nothing, Jesus tells him to cast his net again, and when he did, it filled with so many fish that the net nearly broke.
Peter is in a much different place now. He followed Jesus for years, ate with him, drank with him and did life with him, but he also denied him.
In the Scripture above, when Jesus calls to the disciples after he has risen, he asks if they have caught any fish. When they say that they haven't caught anything, Jesus tells them to cast their net again, and when they do, they can't haul it in because it filled with so many fish and Peter throws himself into the sea.
John screams, "It is the Lord!" But I believe that Peter knew it was the Lord before John even said anything. Peter had seen this miracle before. The same miracle that Jesus performed to call Peter to first follow him was the miracle that Jesus performed to call Peter back to him. Peter had failed, he denied Jesus three times, but that wasn't where his story ended, and it's not where your story ends.
When Peter got to the shore, Jesus asked him, "Peter, do you love me?" He didn't say, "Hey Peter, you can't sit with us. None of these guys denied me, just you." Not at all. Jesus didn't reject Peter. He restored him. Where Peter denied Jesus three times before the crucifixion, Jesus asked Peter three times if he loved him after the resurrection. Why? Because where failure says, "Shame on you!" Jesus says, "Shame off you." Where failure says you're worthless, grace says you're worthy.
Your failures are a part of your story, not the point of your story.
Jesus chased Peter down, he left the 99 for the one. Even in the worst parts of your story, God is chasing you down saying, "Do you love me? Then stop running. Because my love for you is so strong that I'll never stop chasing you. No matter how far you run or how hard you try to hide."
Stop running. Your failures may feel like they run too deep to ever be cleansed, but Jesus' blood has never seen a stain that couldn't be washed clean, and that doesn't change starting with you. I've denied Jesus more than three times in my life, but Jesus has never failed to call me back home.
You may feel like you've been trying forever and nothing has worked. Like you've failed repeatedly. You may have been out at sea trying to fish for a while and caught nothing, but don't lose hope. You are one obedient toss of the net at Jesus' command from seeing the nets nearly breaking, full of fish. When we mess up and feel like we're failing, God calls us to remember his faithfulness, not our failures.
This article originally appeared on Thinke.org and is reposted here by permission.