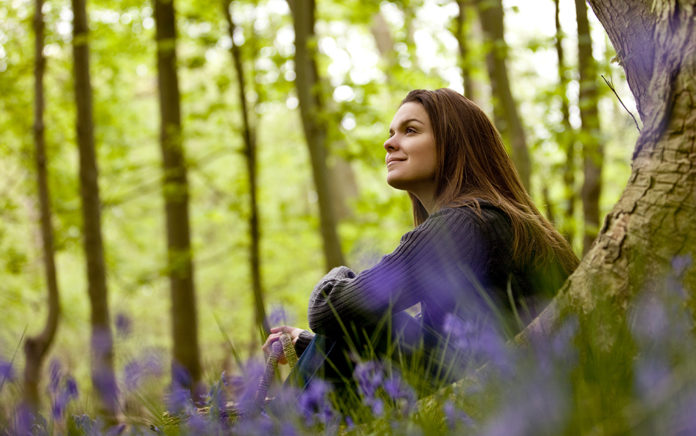 The world tells us we are not enough, but our heavenly Father tells a different story.
The world loves to tell us a handful of lies regarding our self-worth, purpose and so much more. It encourages us to compare ourselves to others, whispering lies of "You're not good enough" or "If only you were taller, smarter, prettier."
Have you ever felt overlooked by the world around you? I know we all have before and that none of us are alone in this. It's a feeling that sticks with you, leaving you feeling discouraged, sad and longing for more.
The Bible talks about this feeling of worthlessness. Even the people back then felt this way at times. Luckily, the Bible also tells us what God thinks about us, which is so much better than what the world tells us.
Jeremiah 1:5 says, "Before I formed you in the womb I knew you, before you were born I set you apart."
How cool is it to know that God handpicked each and every one of us. Before we were even created, God knew we would one day be his children. He knows what we would look like, act like, think like. He knew what our personalities would be, who our friends would be, the highs and lows we would go through. It's amazing to think how well God knows each and every one of us.
The world likes to tell us we're not the prettiest, smartest, most athletic, etc., but God tells us we are perfect in his eyes, in every area of our lives. It's time to start seeking God for the joy and confidence you need, not the world around you.
First Corinthians 6:19–20 says, "Do you not know that your bodies are temples of the Holy Spirit, who is in you, whom you have received from God? You are not your own; you were bought at a price."
I love how this verse says we were "bought at a price." It makes me feel warm inside and at peace every time I read it. To know that the Creator of the universe bought me at a price is so comforting.
I know throughout school, sports, your career or even within the people you hang out with, it's easy to feel like you're being overlooked from time to time. It makes you feel devalued and like you're not enough. Trust me, I've been there.
When you feel this way, look to God. You can even write down your feelings, journaling prayers you can say to God when you need his truthful reminders of who you are in his eyes.
God loves you, desires you, cares for you and so much more. Listening to the world will never give you the satisfaction you need like our heavenly Father gives. I hope you always feel the warmth and love of Christ, because he handpicked you.
This article originally appeared on ChelseaCrockett.com and Thinke.org and is reposted here by permission.