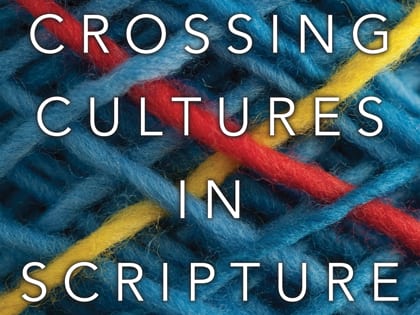 Marvin J. Newell: Biblical Principles for Mission Practice
Resource of the Year: Cross-Cultural

Crossing Cultures in Scripture: Biblical Principles for Mission Practice
By Marvin J. Newell (IVP Books)
Cross-cultural ministry is not for wimps. Yet, as proclaimers of Jesus' gospel in today's multicultural milieu, how can we escape the responsibility? Marvin J. Newell helps us navigate the uncharted turbulence of our ever-changing society.
With Genesis-to-Revelation insights, mixed with missional expertise and ruthlessly practical examples, Newell stirs us to be more effective innovators of the good news. As a globally minded Christian, read it and be inspired.
Read an excerpt: "Cross-Cultural Ministry: An Unhindered Gospel"

Order from Amazon.com »
EVALUATED BY ROBERT L. GALLAGHER, the department chair and associate professor of intercultural studies at Wheaton College Graduate School, where he has taught since 1998.
This Year's Categories:
EVANGELISM
CHURCH
LEADERSHIP
CROSS-CULTURAL
SOCIAL JUSTICE
APOLOGETICS
CULTURE
DISCIPLESHIP
COUNSELING AND RELATIONSHIPS
CHRISTIAN LIVING
CHILDREN
YOUTH