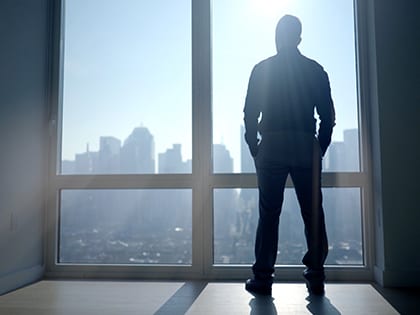 "Integrity is a moral action—it is what you consistently do, even when no one is watching."
Great leaders are introspective. They know their strengths and their areas in need of improvement. They are not afraid to ask for help, and they know when and who to ask when it is needed. This level of introspection comes with wisdom and experience. It also comes when we surround ourselves with a great team of people.
Great leaders know how to work. Over the past few months, I have been leading meetings for my nonprofit, Leadership LINKS Inc. When I ask our leadership team what they like about being a part of the organization, one of the consistent responses is, "We get stuff done." Whether you are leading a nonprofit organization, planting a church, ministering to college students, launching a new ministry or planning vacation Bible school, you must get stuff done.
Leaders take action. I once heard civil rights activist Dr. C.T. Vivian say, "It is in the action that we find out who we are." Our self-awareness and how we take necessary action is a matter of integrity.
The word "integrity" means different things to different people. From the time that I roamed the halls as a student at the U.S. Naval Academy, I have come to appreciate that integrity is not simply a personal value. Integrity is a moral action—it is what you consistently do, even when no one is watching. Integrity is the "how" we get stuff done.
If we want to let our light shine among others so they see our good work and glorify our Father in heaven (Matt. 5:16), then we must have integrity in our ministry work. Here are a few intentional ways we can bring our Father glory:
1. Serve sacrificially.
Far too often, leaders start off on the right foot and with the right intentions to serve God's people, but when the weariness of ministry sets in, they forget why they were called to the work in the first place. Self-aware leaders constantly remind themselves that their work is unto the Lord (Col. 3:23) and their responsibility is to shepherd his people.
2. Be excellent.
Most Christians who work in the marketplace are used to exercising professionalism and keeping high standards. It is frustrating for these same Christians to come into their local congregations and not see that same level of excellence when the results of the work can be eternal. The Bible is filled with examples of leaders who gave God their best, and it records how their community reaped the benefits of their obedience.
3. Rest.
Leaders must remember Jesus' teaching that the Sabbath was made for us (Mark 2:27). If we are serving sacrificially and leading with excellence, then we must also regularly take time to draw away from the crowds to rest, pray, retreat and listen to the Lord's voice. We need to also surround ourselves with people who help us practice the spiritual discipline of celebration and who will allow us to play.
4. Cultivate relationships.
"Community" has become a buzzword in some Christian circles, and it is an important element of discipleship. We must dig deeper, however, to discover how leaders can cultivate healthy relationships for themselves and for others in their areas of influence. It is for our benefit that we learn to develop safe, loving and healthy relationships where love, grace, accountability, truth and forgiveness abound.
We must take action. This is how we lead with integrity. This is how we shepherd others to do the same.
Read more from Natasha Sistrunk Robinson »
Natasha Sistrunk Robinson is the visionary founder of Leadership LINKS Inc. and is the author of Mentor for Life: Finding Purpose Through Intentional Discipleship.