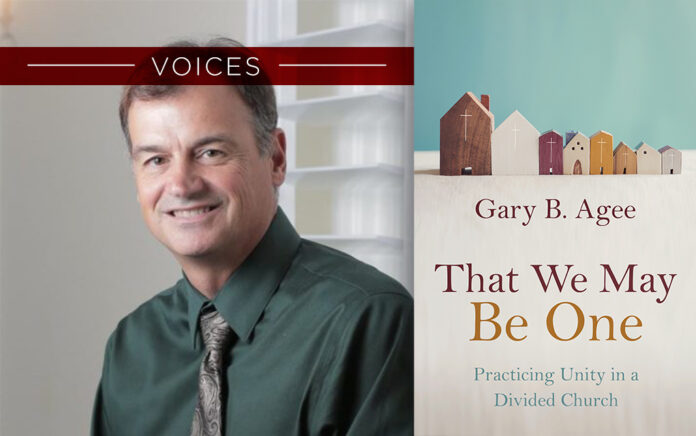 "We are well aware of the fact that we will never be able to reach the unredeemed in such a dysfunctional and divided state."
That We May Be One
Wm. B. Eerdmans, 2022
By Gary Agee
WHO: Gary Agee, lead pastor of Beechwood Church of God in Camden, Ohio.
HE SAYS: "We are well aware of the fact that we will never be able to reach the unredeemed in such a dysfunctional and divided state."
THE BIG IDEA: This book discusses the roots of division within the U.S. church and the virtues and practices that can promote the restoration of unity.
THE PROGRESSION: Chapter 1 compares the pursuit of unity to a journey. Chapter 2 offers working definitions of unity and the practice of unity. Chapter 3 sets forth what a posture of unity looks like.
Chapter 4 looks at the transformation experienced by the disciples in the upper room and proposes something similar for those seeking to engage the diversity around us. Chapter 5 examines the Bible and unity.
Chapter 6 looks at distortions of the gospel in certain segments of the church while Chapter 7 offers strategies to practice unity. Chapter 8 presents examples of churches working in unity.
"Unity in the body of Christ offers the world the most convincing proof that the gospel we share is indeed worthy of embrace."