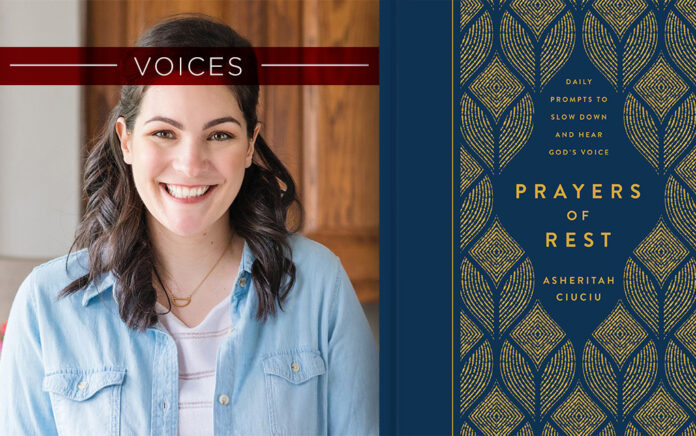 When we fill our hearts and minds with God's Word, we're emboldened to pray, and we'll make prayer a priority.
What contributes to the lackluster prayer lives in most Western churches today?

I think one of the biggest obstacles is that we feel like we don't have time. Busyness and distraction top the list of self-identified reasons why church-goers don't pray more. But the old adage still holds true: We make time for the things that are important to us.
So perhaps the bigger reason why our Western churches don't pray as much is because we don't really believe our prayers make a difference. But when we fill our hearts and minds with God's Word—when we remember that "the prayer of a righteous person is powerful and effective" (James 5:16) and that Christ Himself lives to make intercession for us (Hebrews 7:25)—we're emboldened to pray and we'll make prayer a priority.
How can church leaders equip parents to disciple their children in prayer?

Many of the creative prayer habits steps listed above can also be used with children. Encourage parents to start small, and to be intentional in modeling for children that God listens to our prayers anytime, anywhere, and about anything. Parents can look for natural rhythms in their own daily routines that lend themselves to creative prayer habits. 
But more than anything, children will mimic what they see their parents doing, so invest in helping parents develop an enjoyable prayer habit, and they won't help but bring along their children in the process.