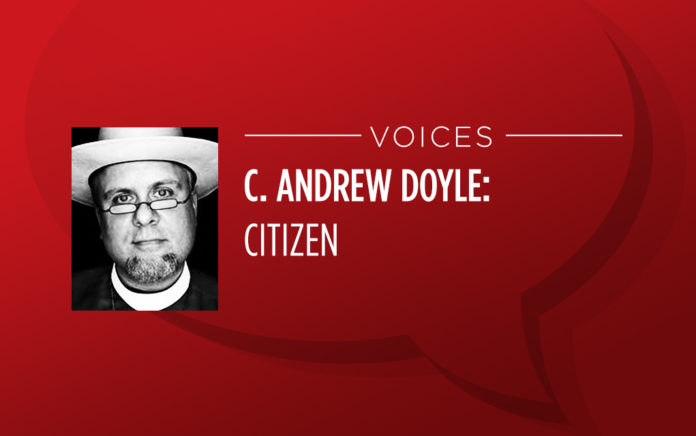 Citizen (Church Publishing Inc.)
Citizen: Faithful Discipleship in a Partisan World
(Church Publishing Inc., 2020)
WHO: C. Andrew Doyle, bishop of the Episcopal Diocese of Texas.
HE SAYS: "I hope this book will offer an engaged, virtuous, habit-forming Christian citizenship that is convivial in manner and works towards a common good."
THE BIG IDEA: Our current political debates are not about one narrative winning, but communities of diversity being unified by a relationship with God's grand narrative.
THE PROGRESSION:
Through this book, the author offers a roadmap for Christian citizens of the United States in this election year. In 16 chapters and a separate conclusion, he deals with questions of Christian citizenship: What is its framework? What are its originating principles? How does it engage the world? What does it look like in community?
"Christian citizenship must be lived out in the world, supported by the church."
Order this book from Amazon.com »
Read an excerpt from this book »