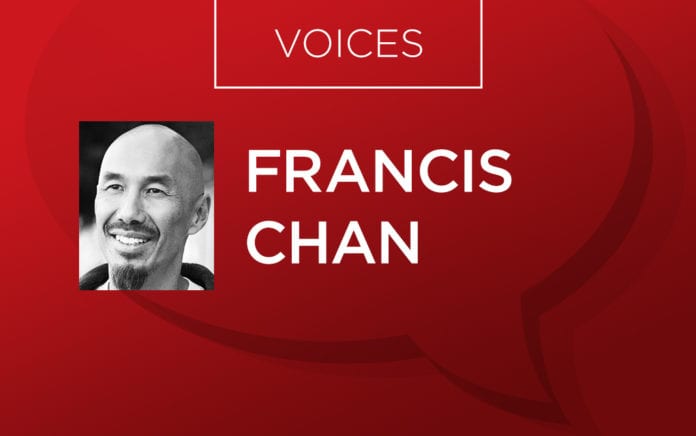 An 11-Week Bible Study
The Gospel of Mark—Featuring Weekly Video Teaching from Francis Chan
(RightNow Media, 2018)
WHO: Francis Chan, former teaching pastor of Cornerstone Community Church. His teaching is featured in the video series.
THE BOOK AND VIDEO: The Gospel of Mark: An 11-Week Bible Study (RightNow Media, 2018)
HE SAYS: "Experience Jesus' journey from Galilee to Jerusalem, and, in doing so, join him on the road of discipleship."
THE BIG IDEA: Discipleship according to the book of Mark is straightforward: Learn to walk the road from self-centered living toward self-sacrificing death that demonstrates the power of the gospel.
WHY CHURCH LEADERS SHOULD READ IT: You will be challenged with a holistic perspective of discipleship—both how you can better disciple your people and how you can grow personally as a follower of Jesus on the road of discipleship.
WHY CONGREGANTS SHOULD READ IT: It invites congregants into the living color of Mark's Gospel, allows them to experience the discipleship journey alongside the disciples and brings them face-to-face with the call of Jesus on their lives.
QUOTABLE: "Mark's asking us what we're going to do. Be silent and afraid? Or be confident in the knowledge that we serve the God-Man Jesus who paid the price for our redemption?"
Order this book from Amazon.com »
Read an excerpt from this book »