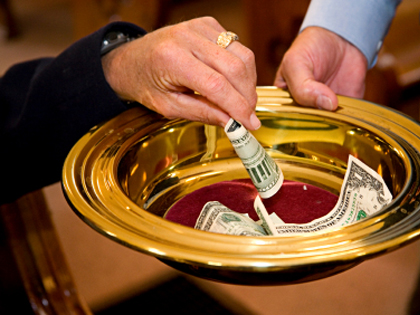 Are you missing opportunities to cast vision?
People give to vision. Are you using your offering time to cast that vision? Or is it tacked on to the worship set while the worship leader says, "Just like we've worshipped through singing, now it's time to worship through giving."
While we spend hours on sermon prep, we often spend very little time planning the offering time. As a result, we miss out on the opportunity to cast vision for our church and community, and connect that vision to giving. Think creatively and make offering time a meaningful part of the service. Center on one of three things:
Stats. Let people know where the money goes. Talk about how many children are in the preschool environments learning about Jesus, how many people have been fed, the number of foster care children adopted.
Stories. Capture people's hearts by sharing a story of life change. Remind people their giving is changing lives.
Scripture. The Bible has a lot of say about generosity. Take a few minutes to unpack a verse and help people understand what God says about caring for others.
Casey Graham is founder of Giving Rocket and blogs at CaseyGraham.org.
This article appeared in the May/June 2011 issue of Outreach magazine. Each issue of Outreach features ideas, innovations and resources to help you reach your community and change the world. Check out our current subscription offer »