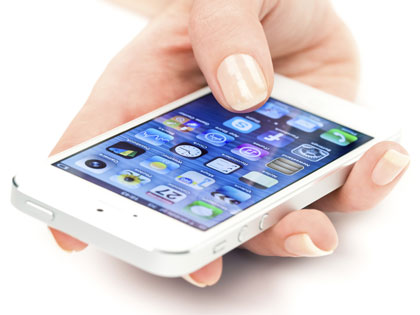 Expand your audience by encouraging smartphone use during the worship service.
Twitter and Facebook can be great tools for connecting to your audience throughout the week, but what about Twitter, Facebook, and other tools during your service? This may frighten you if you picture the whole audience Tweeting incessantly during your message or phones beeping and vibrating everywhere! But social media engagement is probably happening during service anyways. So why not harness the opportunity? Here's how.
1. Promote a hashtag to be used in posts regarding the day's activities.
Consider putting #sermontitle or #seriestitle (use current title) in the corner of your screens during service. You can also include it in the bulletin, Tweet about it, or post on Facebook before the service begins. For Twitter, this is incredibly useful, as you can search that hashtag and find all of the Tweets from that day, learning what people thought about the service. You might stumble on some questions that you can help answer!
2. Tweet a few key quotes or notes of activity as they are happening.
A simple quote or two from the message can go a long way in engaging your audience and broadening it! Do you stream your services live or offer an archived version online? When someone stumbles on an interesting point on Twitter, they might want to hear the rest of the message. This is a way of expanding your audience to more than just those attending your service live.
3. Prompt a response from your audience.
Realize this: when someone from your audience posts about your church's activity, all of their friends who don't know you are now discovering your church through that person. If they have 500 followers, all of them just heard about that activity. Say 10 people Tweet, all with 500 unique followers. You get 5,000 new connections without doing a thing. This activity is incredibly powerful. So prompt them! Ask your audience a question and encourage them to answer you back publicly on Twitter or Facebook. 
—Jon Cook, ChurchTechStuff.com