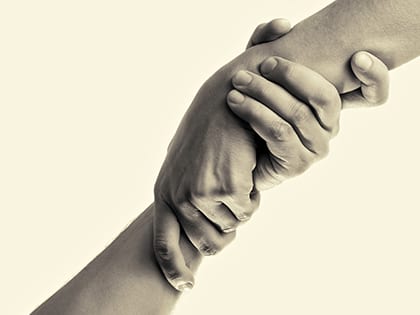 The number of teens (and younger) being hospitalized for suicidal thoughts or attempts has doubled in the last 10 years. And recent TV shows like the controversial Netflix series 13 Reasons Why have put the troubling issue back in the spotlight. This September, join the discussion, help those fighting suicidal thoughts, support family and friends who have lost loved ones to suicide, and raise awareness.
Important Information to Know (From the American Foundation for Suicide Prevention):
Sept. 10-16: Suicide Prevention Week
Sept. 10: World Suicide Prevention Day
Number of Americans who die each year by suicide: 44,193
Number of suicides each day: 121
For every person who dies by suicide, 20 or more attempt it.
Trinity Lutheran Church in Mason City, Iowa, hosted suicide-prevention training—free and open to the public—exploring myths surrounding suicide and learning how to talk about it.
Rock Church in San Diego, California, has a ministry for family and friends who have lost a loved one to suicide. "Aftershock" is designed to be a place for people to share their grief openly and see God's light in the darkness.
St. Philip the Deacon Lutheran Church in Plymouth, Minnesota, has a page on its website dedicated to suicide prevention and resources including risk factors, warning signs and hotlines.
For more resources and ideas on how to get involved, visit: