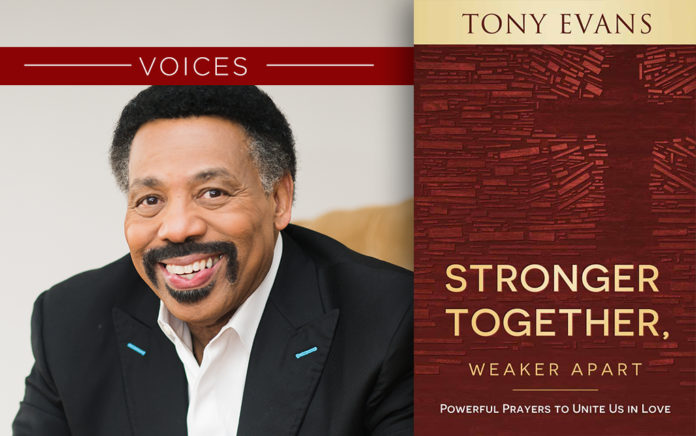 Stronger Together, Weaker Apart
(Harvest House)
Stronger Together, Weaker Apart: Powerful Prayers to Unite Us in Love
(Harvest House, 2020)
WHO: Tony Evans, founder and senior pastor of Oak Cliff Bible Fellowship in Dallas, founder and president of The Urban Alternative and a best-selling author.
HE SAYS: "Your task is to walk in your God-given authority so you are enabled to live out a strong and impactful life in unity with other believers. And you do that through prayer."
THE BIG IDEA: Using the armor of God as a foundation, this collection of prayers encourages readers to pray for unity on many different fronts.
THE PROGRESSION:
In 14 chapters, this book provides prayers on a variety of topics, from letting go of offenses to personal holiness to embracing diversity.
"It's time for us to rise up as the collective body of Christ and call down heaven's authority into the chaos on earth."
Order this book from Amazon.com »
Read an excerpt from this book »