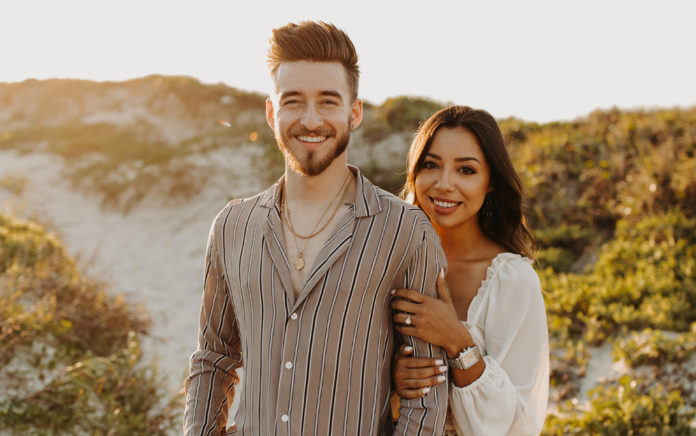 How the "TikTok preacher" found his way and is helping others find theirs
Grayson Bearden (24) is a preacher, worship leader, music and online content creator. He began posting short videos to social media, and today his audience has exploded to a reach of over 1.7 million. He's informally known as "The TikTok preacher." We caught up with him to discuss what drives his creativity and how he's using his influence to point young people to Christ.
How did you develop your passion for social media outreach?
It started with a single post on TikTok, and now I am in way over my head—just how God likes it, because it's the only way I can truly depend on him for inspiration and direction. Social media became an outlet for me to express myself, and I discovered that it was such a great tool to reach the lost and impact a generation that lives online.
What is a moment that stands out in your mind as a turning point, when you really felt like you were doing what you were meant to do?
My entire family is involved in ministry. I have an aunt and uncle who travel the world as evangelists. Another aunt, Cindy Ratcliff, is Joel Osteen's senior worship leader. And there are countless pastors and worship leaders. (Ministry is a family affair.)
Growing up in an environment with so many power-packed men and women, I became insecure. I was always drawn to the arts, and ballet and dance became a personal outlet for me, because it was something that only I did. It was mine. It became a way for me to express myself.
So I began training to be a professional dancer. I was dancing at a ballet company in Atlanta, Georgia, and I specifically remember God speaking to me saying, Grayson, you're doing what you're good at, but not what you're called to do. I left Georgia that same day and drove back to Corpus Christi, Texas, to serve at my parents' church. I realized that I shouldn't measure my identity in my family, but in who God has called and created me to be.
How has your personal faith shaped the way that you do what you do?
Faith has always been a part of my life, but it never became the center of my life until I found myself in my lowest of lows. I was struggling with my sexual identity and found myself so lost and broken. I began to use drugs and before I knew it, I had needles in my arm, fueling an addiction that was rooted in my sexual sin. It was all tied together.
I found freedom when I realized that I could never work hard enough to free myself. I couldn't pray the gay away. But I had to lay my life down for Christ every day. That's when I began to see true change in my life—when I lost it. I found freedom at the altar at youth camp, and began my process of healing. Freedom happens in an instant. Healing is a process. And my process of healing would be a rocky one. But God brought incredible people alongside me to help me on that journey. That has been my mission: to help spread truth and hope to a world that is so lost and broken.
Do you have a life Bible verse or another passage of Scripture that has encouraged you along your journey? Why is that passage meaningful to you?
"You are my hiding place; You shall preserve me from trouble; You shall surround me with songs of deliverance. Selah" —Psalm 32:7 
Walking through my drug addiction and sexual sin, this verse was pivotal in reminding me that God was my ever present shelter, and the "songs of deliverance" was how I would cry out to God at my piano in those late night hours and sing inspired songs of praise unto God.
How do you see your passion interacting with your sense of calling or mission from God?
Creativity is a passion of the Lord's, and when you blend that with social media you have creativity plus communication plus community. That's a power-packed trio for spreading the gospel.
What's one thing you would like say to leaders in the church who are trying to cultivate and encourage younger leaders?
Don't just use social media as a place to advertise your service, use it as a tool to execute ministry and foster community. We have an entire generation that lives online. It's time to step into their house.
Read more at OutreachMagazine.com/next-gen