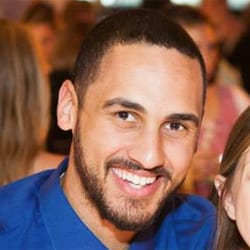 FAST FACTS
Senior Pastor
Website
Founded
Affiliation
Locations
Attendance
0
Our mission is to make much of Jesus by reproducing disciples who impact the world for the glory of God.
TO MAKE MUCH OF JESUS: EXALT
This should be the goal of every Christian. Considering simply who God is, and then to add on top of that what He has done for us, our objective in life as believers should be to make much of Him (1 Peter 4:11). This is the objective and passion of our church.
REPRODUCING DISCIPLES: DISCIPLE
Both Matthew and Luke in their accounts of the life of Jesus record the idea of discipleship as His last words. This is obviously important and we believe this should be at the heart of every individual Christian, as well as every local church. Jesus did not just call us to make "Christians," people who simply profess, but rather to make "disciples," someone whose life is completely sold out to serve the King (Matthew 28:18-20). Our deepest desire for man is continual, reproducible discipleship as seen in 2 Timothy 2:2.
IMPACT THE WORLD: SEND
Discipleship doesn't stop with personal growth. True disciples impact the world around them; they live "sent lives." God's whole plan from the start has been to redeem the whole world to Himself (Genesis 3:15). As individuals, we want to live sent lives by loving those around us and making an impact where we live, work, and play. As we seek to love our neighbors through service (thus fulfilling the Great Commandment, Mark 22:39), we seek to help them exalt Christ, become disciples, and live sent lives as well.