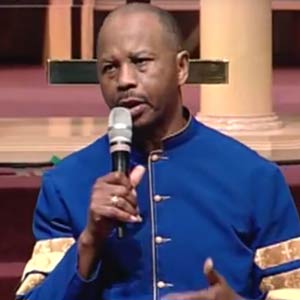 Reid Temple Church
Glenn Dale, MD
FAST FACTS
Senior Pastor
Lee P. Washington
Website
ReidTemple.org
Founded
1969
Affiliation
African Methodist Episcopal
Locations
3
Attendance
5,481
LISTS (Since 2015)
Largest

2018 (98)
We are a growing community of faith with more than 80 innovative ministries designed to combat or provide comfort from the many challenging personal issues facing God′s people.
Each of our locations has its own unique features based on the diversity of its members, the kind of worship environments they strive to create, and their unique visions from God. What is identical in both locations is a shared dedication to the cause of Christ, a warm family feeling, the extension of love and grace to persons from all walks of life, and an unshakable commitment to the unadulterated gospel of Jesus Christ.
Both campuses offer a number of weekly Bible study classes and midweek services in addition to Sunday services. An abundance of other church activities serve the spiritual, physical, educational and emotional needs of all age groups, from children to senior citizens.