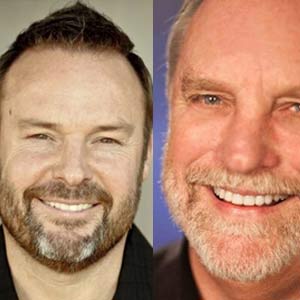 North Coast Church
Vista, CA
FAST FACTS
Senior Pastor
Larry Osborne, Chris Brown
Twitter
@LarryOsborne, @_Chris_Brown
Website
NorthCoastChurch.com
Founded
1978
Affiliation
Evangelical Free
Locations
5
Attendance
11,986
LISTS (Since 2015)
Fastest Growing

2017 (67)

2015 (90)

Largest

2018 (27)

2017 (27)

2016 (33)

2015 (36)
We are a Bible-teaching church that offers 33 worship options on four campuses, each with a different worship style and ambiance. Each weekend, regardless of campus or service time, one of our pastors on our teaching team shares the same message. The message is broadcast on a huge video screen (think movie theater) or in-person in the live venue on the Vista Campus Saturday night and three times Sunday morning.
We aim to know God and grow spiritually. We do this through practical Bible teaching, contemporary worship and creating a host of opportunities for significant and supportive relationships. Building disciples in a healthy church environment is our mission.
We believe spiritual growth flows out of two basic commitments: a commitment to God and the Bible, and a commitment to significant Christian relationships. It is our goal to have every member of our church involved in either a Growth Group or another similar small group. While most groups are sermon-based, some are special interest groups focusing on topics such as parenting, marriage recovery and Christian basics for new believers.