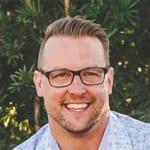 NewSound Church
Wellington, FL
FAST FACTS
Senior Pastor
Website
Founded
Affiliation
Locations
Attendance
0
We develop followers of Jesus who are building their families and their futures on purpose.
A spiritually, relationally, and physically healthy person with a family on fire for God is the most powerful force for change available to the world today.
REAL LOVE
We love people where they are, so we will make a place where everyone can belong even before they believe.
HARD WORK
We hustle. We don't control outcomes, but we do control output. We pray like it depends on God and work like it depends on us.
RELENTLESS GRACE
We believe in God's pursuit of the long shot, the second chance, the comeback story. No one is too far gone for a turnaround.
BOLD DREAMS
We take chances. We don't play it safe while people are hurting. We make decisions for the people that we haven't met yet.
BIG LAUGHS
We don't just sit, we celebrate. We do church like a party, not a funeral.