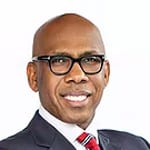 Mount Zion Baptist Church
Nashville, TN
FAST FACTS
Senior Pastor
Joseph W. Walker III
Twitter
@JosephWalker3
Website
MtZionNashville.org
Founded
1866
Affiliation
Baptist
Locations
3
Attendance
18,900
LISTS (Since 2015)
Fastest Growing

2018 (78)

2017 (53)

Largest

2018 (12)

2017 (13)

2016 (18)

2015 (18)
We are a Word-centered ministry, designed to evangelize the lost at any cost, equip and empower the people of God, and provide holistic ministry to our community as well as the world. We minister to the total person and are a multiethnic, multicultural ministry impacting the world in which we live with the uncompromising message of Jesus Christ.
We are committed to the spirit of excellence. We are striving to become an oasis of hope within the Nashville community, by promoting and providing education, awareness, as well as financial independence.
We believe that God must be worshiped in spirit and truth. We embrace freedom in worship because the Word says, "Where the spirit of the Lord is, there is liberty."
Our foundation is the Word of God and we believe it in its entirety. We believe we can do what it says we can do, be who it says we can be, and have what it says we can have.