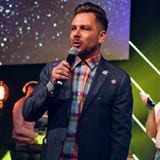 Mercy Road Church
Carmel, IN
FAST FACTS
Senior Pastor
Website
Founded
Affiliation
Locations
Attendance
0
We exist to see those far from god discipled into a passionate relationship with Jesus.
NO ONE IS TOO FAR FROM GOD TO EXPERIENCE LIFE CHANGE THROUGH JESUS
The Apostle Paul wrote much of the New Testament in the Bible and started churches throughout the Roman Empire in the first century; however, at one time his name was Saul and he actual oversaw the killing of Christians! He was literally a religious terrorist and yet one authentic encounter with the risen Jesus so dramatically changed His life He went on to lead thousands to faith. We believe there are many sleeping giants of the faith being awakened to Christ in our lifetime, just like this!
FOLLOW JESUS UP, IN, OUT
To live like Jesus, we follow the example of Jesus.
LIVE BOLDLY. LOVE DEEPLY.
In response to his overwhelming love and grace for us, all Christians are called to a two-fold mission of helping those in need and sharing our faith. This requires the grace and truth of Jesus (John 1:14–17). In Acts chapter 4 the early Christians had been imprisoned for their bold faith. Upon their release, rather than being silenced, they actually prayed for more boldness.
In suburban, Midwestern culture we too often settle for apathetic, consumeristic, hold-the-latte faith. We must live with great boldness as the early Christians! Unfortunately too often when Americans live their faith boldly it's done at the expense of others. Jesus came to bring both truth and grace. The early Christians boldness was truly lived in love. Each of us as followers of Jesus must live boldly and love deeply in our spheres of influence, so that we might help those in need and proclaim the kingdom of God until Jesus returns.