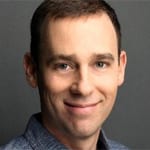 Mariners Church
Irvine, CA
FAST FACTS
Senior Pastor
Eric Geiger
Twitter
@ericgeiger
Website
MarinersChurch.org
Founded
1963
Affiliation
Nondenominational
Locations
5
Attendance
13,651
LISTS (Since 2015)
Largest

2018 (21)

2017 (15)

2016 (17)

2015 (17)
We are a thriving community of ordinary people from all backgrounds and different life experiences, who are courageously trusting God to do the extraordinary. Simply put, we′re trusting him to do what we can′t—heal, transform, renew, forgive, provide and sustain.
We have been an active part of the community for nearly 50 years. In that time, the church has undergone tremendous change, growing and serving thousands locally and globally through a multitude of ministries, programs and church partnerships. We strive to be innovative in ministry, relevant to culture and a valuable resource to the community.
We have five campuses throughout Orange County. Each weekend experience is a unique expression of our mission and values, and consists of a lead teaching pastor, support staff, and teams of dedicated volunteers. God is moving in the hearts of the people in our church community, creating dreams and planting ideas.