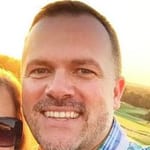 FAST FACTS
Senior Pastor
Sean Sears
Website
ThatsGrace.org
Founded
2005
Affiliation
Baptist
Locations
2
Attendance
1,822
LISTS (Since 2015)
Fastest Growing

2018 (35)
We are a part of a family of churches across Massachusetts (and beyond). We are excited to help plant new churches and reenergize older churches because we want everyone to have somewhere they know they can go to learn about Jesus and grow in their spiritual journey. Here are some churches we have planted that we think you will love.
We don't care how you're dressed, what's in your past, or who you vote for.
We're regular people just like you, and we're saving you a seat
We hope that no matter where you are with God, you'll find Grace to be the best place to take your next step.