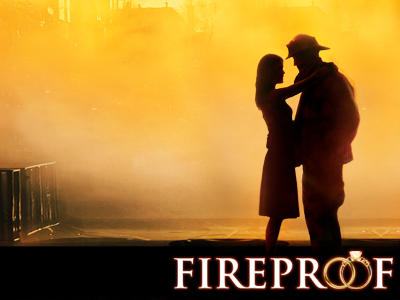 Fireproof
Sherwood Pictures in Association With Provident Films and Carmel Entertainment Presents a Kendrick Brothers Production
Directed by Alex Kendrick
2008
The struggling marriage of a fire captain and his wife provides the backdrop for this action/relationship film. Fireproof shows a clear picture of God's love for us and what it means to truly love a spouse and challenges audiences to embrace the hope of a new beginning. The movie stars Kirk Cameron, Erin Bethea and Ken Bevel. A movie license package for churches to show the film as an outreach and multiple movie-related resources are available. Fireproof also is available on DVD.
For more information: FireprooftheMovie.com; FireproofOutreach.com; OutreachFilms.com