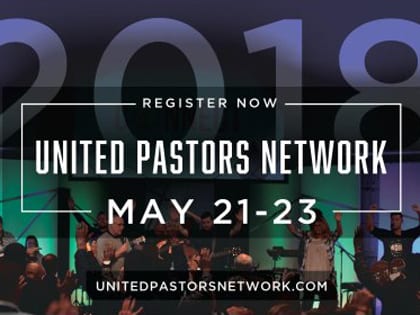 United Pastors Network
May 21–23, 2018
Church of the Redeemer
Gaithersburg, Maryland
A gathering of Pastors and Spiritual Leaders with two common goals—build strong leaders and strong churches.
United Pastors Network provides an atmosphere to build healthy, strong, enduring and enriching ministry relationships for pastors, leaders and teams of all sizes and backgrounds. Through dynamic sessions, we encourage personal and ministry development that leads to the interaction, inspiration and exchange of ideas and ministry practices.
For more information and to register »
Find more events for church leaders »