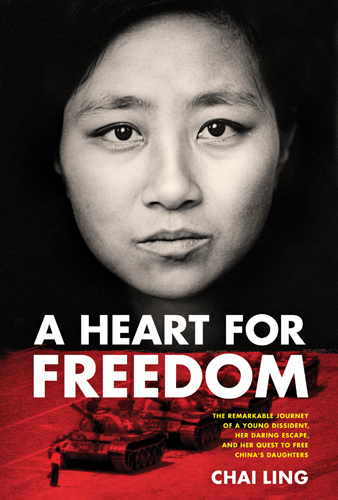 A Heart for Freedom:
The Remarkable Journey of a Young Dissident, Her Daring Escape, and Her Quest to Free China's Daughters
By Chai Ling (Tyndale)
A university student turned government dissident, Chai Ling led a peaceful revolution in Tiananmen Square that eventually ended in massacre when Chinese soldiers killed hundreds of unarmed protestors. She ultimately arrived in the United States, furthered her career, started a family and committed her life to Jesus in 2009. Ling later started All Girls Allowed, a nonprofit which fights against China's one-child policy in a variety of ways. She shares her story in her autobiography, A Heart for Freedom (Tyndale).
To order from Amazon.com: A Heart for Freedom: The Remarkable Journey of a Young Dissident, Her Daring Escape, and Her Quest to Free China's Daughters »
Read more of Ling's story in the May/June 2012 issue of Outreach