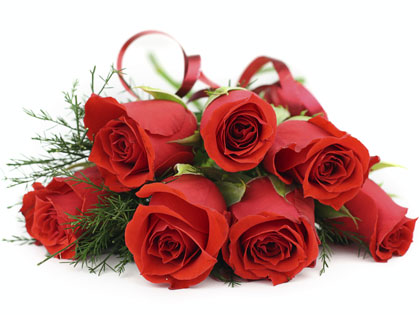 Make Valentine's Day special for older adults in local nursing homes by delivering roses to them.
Apostolic Church of North Little Rock, Ark., discovered the impact the flower deliveries could have after a rainstorm washed out what was supposed to have been a youth fundraiser in 2010.
Unable to sell their stock of roses after the 2010 rains, Apostolic's youth decided to give the roses away to local nursing homes. Three weeks later, the church received a thank you letter from a lonely woman whose husband had passed away.
"It sparked something in ourselves and in our church that this is a ministry where we can have a great impact," says Nathan Smith, the director of student ministries.
The church, with about 200 parishioners, made the rose giveaway an annual ministry called "Community Cupid," which started with Valentine's Day 2011 and will continue this year. Smith and Pastor Donnie Copeland personally delivered 100 dozen roses to Lakewood Nursing and Rehabilitation Center, where the letter to the church had originated. They gave a triplet of roses to each of the female residents and chocolates to all of the men.
"(There were) a lot of smiles on the residents' faces," says Deidralynn Easter, activities director for Lakewood. "Some of our little ladies cried because they were so excited."
Smith says the response from the residents was meaningful.
"It was probably one of the more moving times I've had in ministry in my life," Smith says.
Once the church realized the kind of good that could be done by showing a little love to those who might otherwise be forgotten, that became the conviction underpinning Community Cupid.
"We want people to know that no matter where they are in life, no matter how old they are or the cards life has dealt to them, that God still loves them," Smith says.
Find more winter outreach ideas »