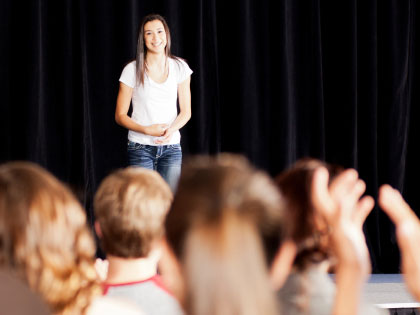 The faith stories of diverse people in your church can be compiled into a book that will serve as an evangelistic tool you can distribute to friends, neighbors, etc.
David Pepper, the lead pastor of Church on the Rock in Wasilla, Alaska, is a big believer in the effectiveness of testimony books produced by Good Catch Publishing, which he says he's seen successfully employed for evangelistic purposes.
"When a testimony is given, it brings hope for those who listen to it or read about it," Pepper says—hope that spiritual change can happen in their lives too.
For instance, one of Church on the Rock's ministries, Fresh Start, helps people process the issues of their hearts and receive wholeness. A key element of the outreach is a testimony from someone who God saved and healed from brokenness and destructive sin.
"So much of the blessing, salvations and growth of our faith community has happened because the testimonies of the body of Christ were unleashed [on listeners]," Pepper says. "The testimony books can be effective on so many levels—and for years to come, as a book can be read numerous times."
"Every week we see people who come to faith in Christ and who are coming back to faith," he says.
This article was part of a feature about effective evangelism tools in the November/December 2011 issue of Outreach magazine.