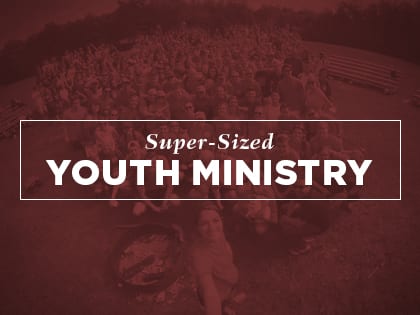 Today's teens often contend with fractured families, cyber bullying and pressures to conform to this world. But the youth group at Old South Union Church in Weymouth, Massachusetts, is offering teens a safe place to talk through their concerns.
"We find ways to bring faith into conversations," says Senior Pastor Jennie Barrett Siegal. "We offer faith as a solution to their problems."
The average Sunday morning attendance at Old South Union is 250, but the average attendance for youth group on Sunday evening is between 500 and 550. Only 10 percent of their youth group attendees actually belong to the church, and many don't identify with any church at all.
So how does a church build a youth group that is twice the size of its congregation? Barrett Siegal credits her volunteers, whom they call "advisors."
"We have 50 advisors, many of whom were involved in the youth group as teenagers," she says. "They care enough about the kids and the program to come back and volunteer, and our teens see that. They feel safe and valued because our advisors are consistently there for them."
Barrett Siegal hopes the program will shape these teens to become leaders. "We focus on helping kids become who God wants them to be," she says.
Most of all, she wants to make church a comfortable place for teens. "We welcome them and meet them where they are," she says. "And pray that God will water the seeds of faith we've planted."